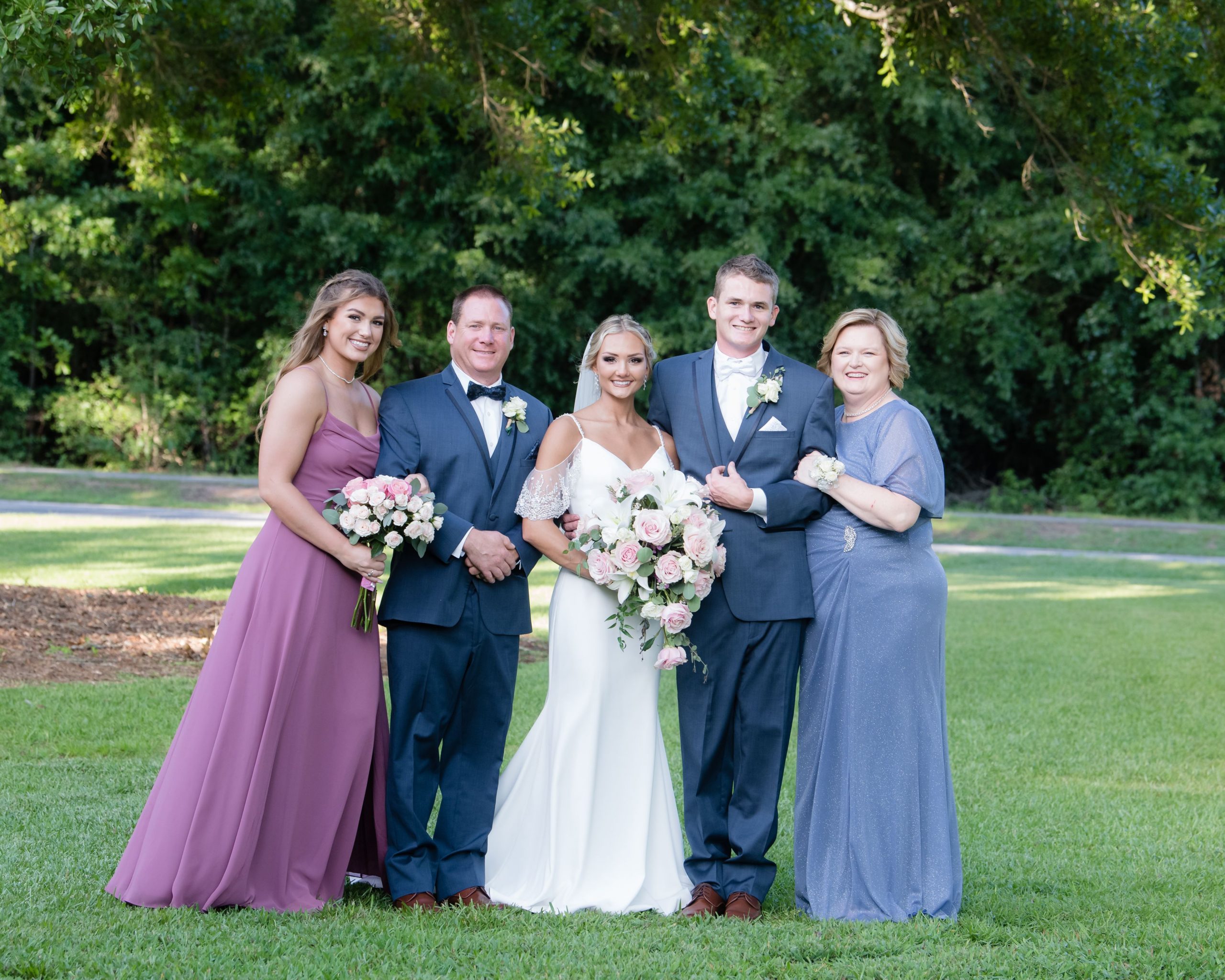 All American Septic and Pumping Service Inc is owned and operated by the Webster family from Hartsville SC. We are honest, reliable, and dependable in our daily lives and will make sure this business shares those same values. You can rest assured you will receive quality, friendly service with honest pricing. We believe in building relationships and keeping them, so we ask you to refer us to anyone who could use our service.
Jason is our Jack of All Trades. You name it, he can do it. From plumbing to welding and anything in between. He's a Veteran of the Army National Guard and he proudly served with his unit from Bennettsville, SC. Jason enjoys all kinds of hunting, shooting his long bow, fishing, riding dirt bikes, camping, and spending time with his family. Jason's has a background in machining, plumbing, automotive and construction.
Paige is a native of Hartsville. She is the social media manager and performs the accounting and administrative functions of the business. She enjoys spending time with her family, doing all types of crafting, thrifting, and camping, as well as watching or attending anything Carolina Gamecock sports related. Jason and Paige are quickly approaching the 30-year mark of their marriage and cannot wait to see what God has in store for their future.
Tanner is a graduate of McBee High School (2017) and Florence-Darlington Technical College (2019) with a degree in Machine Tool & Die and worked in a few different businesses while in high school and attending college. Tanner is following in his father's footsteps and is quickly becoming the second Jack of All Trades in the family. He's an avid dirt bike rider, enjoys fishing, duck hunting and doing most anything. He is also a volunteer firefighter with Sandhills Volunteer Fire Department. He is married to Abby and they have three furbabies - Duke, Charlie and Peach aka Cheena. Abby works in the local school district and is also a licensed esthetician.
Emily is a graduate of McBee High School (2020) and currently attends college in Florence, SC. In December of 2021 she received an associates degree in Science from USC Lancaster. She is actively pursuing a degree in psychology with graduation scheduled for May 2024 and will be continuing her studies afterwards to get a Masters degree in Speech Pathology. Emily was given an athletic scholarship to USC Lancaster for volleyball and now she continues to share her the love and knowledge of the sport through coaching the sport at the Governors School for Science and Mathematics in Hartsville, SC. She also enjoys all kinds of hunting, working out, and loving her furbaby, a Golden Retriever named Dax.
Jason and Tanner are the daily operators of the business; however, Emily, Abby or Paige may join either of them on calls at any time.
We are proud to live in America! We are so thankful for the freedoms we have and those who serve daily to keep us free! God has been very good to us and we are thankful he has given us the vision to serve our community and Him while doing so. We look forward to meeting all of our customers! We appreciate your calls!
Whatever you do, work heartily, as for the Lord and not for men. Colossians 3:23